WEB SOLUTIONS
FOR YOUR BUSINESS
We'll take your ideas and make them a reality
DISCOVER
Web design and development,
graphic design,
custom software solutions.
About Us
Who are we?
We are a team of web designers and developers with a total of over 30 years' experience. We are creative, innovative, we inspire one another and are always ready to take on a new challenge. We are a great team that gets things done, but we also have a lot of fun together.
What do we do?
We offer many services including web design and development, graphic design, logos, custom software solutions. We use the latest programming languages and frameworks, to achieve results fast. You, in turn, get a complete product that you can easily understand, edit and use as you require.
Why us?
We listen to your wants, needs and ideas and use our expertise to tailor make a solution that's right for you. We aim not to meet expectations, but to exceed them!
All our solutions are fully mobile responsiveness and optimised
Our solutions are custom made to meet your needs!
Fully mobile responsive
and optimised
Languages We SPEAK!
Services
Web design
A clear, purposeful and functional web design provides a great user interface (UI) and ensures a positive user experience (UX) for your website visitors. This is why UI and UX are key elements of web design, whose aim is to create an interactive, clean and practical user experience which complements your business goals.
Web development
Based on your requirements and utilising the latest programming languages and frameworks, we create websites from scratch, and to the highest standards. Your website represents your company, accessible with the click of a button - it needs to contain all relevant information, and present you in the most favourable light.
SEO
The goal of Search Engine Optimisation (SEO) is to increase the visibility of your website to a search engine in order to bring as much organic traffic to your website, that means excluding direct traffic or paid placement.
Content creation / Copy writing
We offer copywriting services for your website in both English and Serbian, as well as the production of promo materials, videos and images.
Graphic design
A logo needs to represent your business, it needs to be a symbol of the company and its values. That's why it's important to be creative and innovative when creating a logo. In addition to logo design, we also design business cards, flyers and other web and print materials.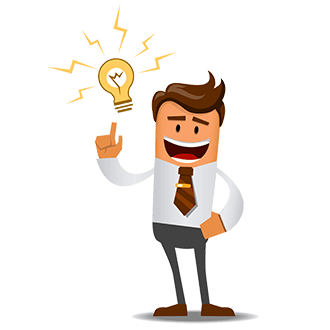 Custom software solutions
If your requirements call for a custom software solution, our team has years of experience. We are here to design and build a custom solution to suit your unique needs, and elevate your business to new heights.
Our solutions
are custom made
to meet your needs!